Year 2000 E-Commerce Predictions
http://ecnow.com/top10trends2000.htm
ECMgt.com brought to you by ECnow.com
Your Link to Worldwide E-Commerce Developments
January 1, 2000 *3,000 subscribers* Volume 2, Issue 1
ECMgt.com Online: http://ECMgt.com
View this Issue: http://ecmgt.com/Jan2000
Print this Issue: http://ecmgt.com/Jan2000/full.issue.for.printing.htm
ECnow.com 2000 trends: Year 2000 E-Commerce Predictions
---
SPONSOR'S CORNER
***************************
Free Web Seminar (Resonate)
Are you delivering the best online customer service?

Exceed the competitive E-Business Customer Service Challenge in 2000. Attend a FREE Web seminar 1/26/2000, presented by Sun Microsystems, Resonate, and featuring TowerGroup. Learn from innovators who have successfully used the Web to strengthen customer relationships.
Register: http://www.resonate.com/ebiz2000/
use passcode ECM10
***************************
Openconsult.com
Yes, putting up a Web site is easy. But add words like EFFECTIVE, SCALABLE, and SUCCESSFUL, and it gets a lot harder. That's why having OpenConsult on your next e-business project is a must! Go to http://www.openconsult.com/ecnow for a FREE initial consultation.
Web Design, Intranet/Extranet, E-commerce Solutions
770-612-9706 or 1-800-484-5561 (code 4225)
***************************
Workz.com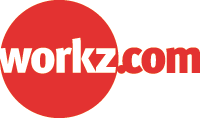 Workz.com is an online business resource center loaded with thousands of articles, links, techniques, and step-by-step checklists designed with small business Web promotion in mind. Get expert advice on driving traffic, e-commerce, banner creation, search engine submission, peer-to-peer networking, and more.
Normally $49 (USD) per year, Membership is free to ECMgt.com subscribers. Sign up now at: http://www.workz.com/ecnow.
***************************
---
Copyright © 1999-2009 by ECnow.com, Inc., All rights reserved
ECnow.com (http://ecnow.com)
21265 Stevens Creek Blvd., Suite 205
Cupertino, CA 95014
408-257-3000
###
Back to the main ECMgt.com Site: (http://ECMgt.com)
Back to this issue: (http://ECMgt.com/Jan2000)