1999 E-Commerce Recap
http://ecnow.com/top10trends1999.htm
ECMgt.com brought to you by ECnow.com
Your Link to Worldwide eCommerce Developments
December 1, 1999 *2,800 subscribers* Volume 1, Issue 11
ECMgt.com Online: http://ECMgt.com
View this Issue: http://ecmgt.com/Dec1999
Print this Issue: http://ecmgt.com/Dec1999/full.issue.for.printing.htm
ECnow.com 1999 trends: Reflection on the e-commerce activities / events / developments of 1999 and how ECnow.com did on it's predictions for the year
---
SUPPLY CHAIN NEWS
This section sponsored by - CONNECTINC.COM, please visit them at http://www.connectinc.com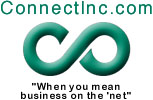 ToC
U.S. Postal Service set to aid on-line returns
Delivering the goods no simple solution
So easy to buy, such a struggle to return
----
U.S. Postal Service set to aid on-line returns
The U.S. Postal Service will announce that it has created a service to let Internet shoppers return merchandise without facing much of the inconvenience involved in on-line returns.
Delivering the goods no simple solution
E-Commerce is like comedy. Coming up with ideas is easy; delivery is hard. If the explosion in on-line shopping had taken place in 1959 instead of 1999, getting packages delivered might have been easier. In 1959, many homes still had milk boxes.
So easy to buy, such a struggle to return
While hauling merchandise back to the store after the holidays is an inconvenience, digging up receipts, finding addresses and boxing up items to ship back to an Internet retailer thousands of miles away can be an off-the-charts hassle, so much so that many shoppers simply do not return items they bought on-line.
---
Copyright © 1999-2009 by ECnow.com, Inc., All rights reserved
ECnow.com (http://ecnow.com)
21265 Stevens Creek Blvd., Suite 205
Cupertino, CA 95014
408-257-3000
###
Back to the main ECMgt.com Site: (http://ECMgt.com)
Back to this issue: (http://ECMgt.com/Dec1999)