Inside this Issue:

"Happy About Giving the Gift of Learning"
Subject: Nov-Dec 2006 eZine: "Happy About Giving the Gift of Learning"

Value Framework® Institute eZine: Your Link to Business Strategy
November 27, 2006 *5,500 subscribers* Volume 8, Issue 5
Online at http://ValueFrameworkInstitute.org/publications.html
This Issue online at http://ValueFrameworkInstitute.org/Nov-Dec2006/
---
Share the gift of learning with as a unique holiday gift

Skim the paragraphs below or
go to our site to read about
Happy About's recently book releases
---
Don't delay, pick up your gift today
---
RECENTLY RELEASED Happy About Books:
The Business Rule Revolution (Summary below, Happy About Detailed Sheet)

Happy About Global Software Test Automation (Summary below, Happy About Detailed Sheet)

Memoirs of the Money Lady (Summary below, Happy About Detailed Sheet)

30Day Bootcamp: Your Ultimate Life Makeover (Summary below, Happy About Detailed Sheet)
SOON TO BE RELEASED Books:
Happy About Knowing What to Expect in 2007 (Happy About Detailed Sheet)
MORE DETAILS:
---
---

This book outlines the tools, methods, and protocols of creating and cultivating an online network for global reach, business and personal support, and professional success. From how to introduce yourself to how to disengage from an unproductive networking relationship, Happy About Online Networking covers all the bases.
Get people who are not already comfortable with online networking to become proficient at it

Teach readers less-well-known secrets of online networking etiquette, relationship-building, and areas to avoid

Save readers time and energy in their online networking
After you read this book, you will:
Lose your fear of online networking or of 'looking foolish' online


Make connections and sustain them over time


Improve their business and professional success through online networking

About the Author

Liz Ryan is a former Fortune 500 executive, serial entrepreneur, and expert on the new-millennium workplace. Liz was VP of HR for U.S. Robotics throughout its period of rapid growth in the 90's, and co-founded software startup Ucentric Systems in 1999 (now a division of Motorola). Liz founded Liz Ryan Consulting in 1997 to advise large employers and startups (DDB Needham, NBCi, Looksmart, et al) on their HR and organizational strategy needs; and in 1999 she founded WorldWIT, now the world's largest online network for professional women.

Liz is the workplace columnist for Business Week online and a frequent CNN, CNBC and MSNBC columnist on the workplace, networking, and work/life topics. Liz writes on networking for the blog magazine New West (www.newwest.net) and on women and entrepreneurism for AllBusiness.com (www.allbusiness.com). She is a sought-after speaker and pundit, whom business guru Tom Peters called "a woman on a mission…..the right mission."
---
---
---

Learn from an anthology of contributing authors and experts who share, step-by-step, how to justify and manage the ROI for the BR Approach. The book covers the business's perspective and the technology perspective.
Authors represent the healthcare industry, financial services experience, state and federal government experience, and senior practitioners spanning many industries.
Overall Goals for the Book:
Expose the practicality of the BR approach through successes in major corporations


Bring business and IT together with one book


Widen the BR market to include more corporations, more business audiences


Present the possibilities that BR Approach can achieve for both business and IT

About the Editors

Barbara von Halle, Executive Editor of the upcoming KPI Business/IT Transformation Series, is the founder of Knowledge Partners, Inc. (KPI) and a business rules pioneer. She is responsible for evolving KPI's business rule management methods and tools (KPI STEP ™ License) and well as evolving their rule maturity model (KPI RMM™).

She serves as the Chair Person for Brainstorm's Business Rules Symposium, and sits on the editorial board of the Business Rules Bulletin (electronic publication) as well as the BPM Strategies Magazine. In 1996, she received the honored Outstanding Individual Achievement Award from the International Data Management Association.

She is co-author of The Handbook of Relational Database Design (Addison-Wesley), which is beyond its 20th printing, co-editor of The Handbook of Data Management (Auerbach), and co-author of Business Rules Applied (Jon Wiley & Sons). She served as the leading columnist for 5 years in Database Programming and Design Magazine and the publisher, Miller Freeman, often displays "The Best of Barbara von Halle" on their Website

Larry Goldberg, is Managing Partner of Knowledge Partners, Inc. with over thirty years of experience in building technology based companies on three continents, and in which the focus was rules-based technologies and applications. Commercial applications that he has sponsored, and in which he played a primary architectural role include such diverse domains as healthcare, supply chain, and property & casualty insurance.

Prior to joining KPI, Goldberg was Senior Vice President of Sapiens Americas, Inc., and was CEO and founder of PowerFlex Software Systems, which was acquired in 1999 by Sapiens.
---
---

Paperback: $19.95
Discounted to ($16.96)
---

Testing problems are difficult, expensive, and hard to understand. Most software companies have bugs escape the testing cycles and reach customers.
How can some of the inherent problems with software testing be eliminated? This book addresses this fundamental issue and helps the reader understand the high-level elements necessary to better execute software test automation and outsourcing initiatives.
Although your team may know about test automation, have they ever executed efficiently to meet the goals of faster delivery, better quality, and saving money? If not, this book is a must read. After reading the 160 pages (125 for the eBook), you will be able to:
Describe the need for software testing and the shortcomings of the current paradigms.


Articulate the hidden costs and problems of offshoring the testing function.


Identify the models that work and understand if they are worth incorporating into your company.


Understand what you need to do to have it done "right"
About the Authors

Hung Nguyen is CEO, President, and Founder of LogiGear and is responsible for the company's strategic direction and executive business management. He's been a leading innovator in software testing, test automation, testing tool solutions and testing education programs for the last two decades.

Mr. Nguyen is coauthor of the top-selling book in the software testing field, Testing Computer Software (Wiley, 2nd ed. 2002) and other publications including Testing Applications on the Web (Wiley, 2nd ed. 2003). His experience over the past two decades includes leadership roles in software development, quality, product and business management at Spinnaker, PowerUp, Electronic Arts, Palm Computing and other leading companies. A frequent speaker at industry events and a contributor to many industry publications, Nguyen also teaches software testing at LogiGear University, and at the University of California Berkeley Extension and Santa Cruz Extension in San Francisco and Silicon Valley.

Michael Hackett is co-founded LogiGear in 1994 and leads the company's LogiGear University training operations division, setting the standard in software testing education programs for many of the world's leading software development organizations. Mr. Hackett is coauthor of the popular Testing Applications on the Web (Wiley, 2nd ed. 2003), and has helped many clients produce, test and deploy applications ranging from business productivity to educational multimedia across multiple platforms and multiple language editions. His clients have included Palm Computing, Oracle, CNET, Electronics for Imaging, The Learning Company, and PC World.

Prior to co-founding LogiGear, Mr. Hackett managed QA teams at The Well, Adobe Systems, and PowerUp Software. He holds a Bachelor of Science in Engineering from Carnegie-Mellon University.

Brent K. Whitlock is currently a Program Manager at Digidesign, a division of Avid Technology, Inc. Prior to this, he was Director of Optical Systems Research and Business Development at RSoft Design Group, Inc., where he initiated and led the development and commercialization of several optical communication system simulation software packages including LinkSIM, ModeSYS, and OptSim 4, which won the Lightwave OFC/NFOEC 2005 Attendees Choice Award. He has also secured and served as Principal Investigator on federally funded SBIR, STTR, and NIST ATP research contracts.

Dr. Whitlock earned his BS, MS, and PhD all in Electrical Engineering from the University of Illinois at Urbana-Champaign. Dr. Whitlock has co-authored over 30 technical papers and articles. He is a Sr. Member of the IEEE and Chair of the Santa Clara Valley chapter of IEEE LEOS.
---
---

Paperback: $19.95
Discounted to ($16.96)
---
My initiation into the financial field began after receiving a family inheritance and meeting a persuasive broker. Snowing me with his sales skills and treating me as his "special" client, Mr. Enthusiasm and Charm...
Sold me a potpourri of financial programs I didn't understand or need


Pushed his "couldn't lose" tax shelter schemes


Flattered me into unpaid temping for his new firm


Continued losing my money, then


Cajoled me into earning a securities license to make up my personal investment losses
Reading this book will bring you:
Enjoyment: Balance between fun and profit-threading the serious business of money through a humorous memoir for a positive message.

Motivation/education: For women, especially, to come away empowered to handle their own finances and have enough general information to get started. I hope readers will learn that dealing with money does not have to be a difficult, time consuming or unhappy task.


Permission: Not to have to know everything whether about finances, job or career. Everyone makes mistakes-often big and costly ones. By sharing my experience in a completely new and difficult field, and candidly telling my story, women in the business world can absorb the message that if I can make it... any of them can, too.
About the Author

Evelyn Preston - During the past twenty five years, Evelyn has held real estate, insurance and securities licenses generating clients through calls, seminars and referrals. Previously, she taught secondary education, wrote a series of personal articles for the Palo Alto Weekly, was a Redbook "Young Mother" and published/co-authored newspaper and magazine articles, most recently on financial issues. She has spoken professionally to large and small women's groups and led her own financial workshops, "Money Smarts for Women". Evelyn has also helped start a fresh soup business via store to store marketing.
---
---
---

Live the life you were meant to live!
The 30day Bootcamp: Your Ultimate Life Makeover is a step-by-step program that will teach you all of the tips, tricks, and techniques you need to get back in the driver's seat of your life.
With practical, easy, and results-oriented exercises, you will learn how to design a successful life strategy that puts you in charge of your life.
Build a strong personal core to help you realize your true potential.


Blast through your limitations and stop doubting your ability.


Understand who you really are and what is important to you.


Get clear about what you want and how to get it.


Eliminate the blocks between what you have and what you want.


Develop a compelling and motivating vision for your future.
About the Author

Cheri Baumann is a Certified Master Life Coach and Trainer with over 25 years combined experience as a life coach and educator. She has degrees in both psychology and education, is an Associate Coach with the University of British Columbia, and is the Director of Training and Coach Development for the leading worldwide coaching organization: MyPrivateCoach. She specializes as a Life Strategist and a Personal Development Coach and has helped people from around the world develop successful life strategies that support who they are, what they want and where they want to go.

Her purpose in life is to create the space for people, just like you, to recognize who they really are and then BE that person. She believes that everyone is inherently capable of living a satisfying and successful life and strives to make a difference in the world by helping people unleash their own personal best.
---
Best regards,
Mitchell Levy, Publisher & CEO, Happy About
Chief Strategy Office, The Value Framework Institute
publisher @ happyabout.info, 408-257-3000
100% Money Back Guarantee:
Our books offer a 100% money back guarantee. Pick up one today and see if you agree with our other customers that have enjoyed our books.
---
Signup for our bi-monthly eZine
Enter your e-mail address below and click on 'signup'

---
SPONSOR'S CORNER
Happy About
Happy About writes and publishes books for corporations the utililze case studies, testimonials and war stories from those that have "Been There and Done That!". Check our books or white papers.
Contact us if you are a company that would like us to write a book for you or an author that would like to submit a book.
***************************
CEOnetworking
It's lonely at the top! There can be no better network than one of your peers to share your issues and get suggested solutions. CEOnetworking is a membership organization based in Silicon Valley that puts 6-8 CEOs in a room once a month to talk about issues and brain-storm ideas. These highly-facilitated meetings are geared toward helping CEO's and their companies achieve success. It is a quick way of creating a peer-based virtual board that does not have a vested interest in your company. Not only will you help your company reach the next level, you'll have the chance to give feedback, share advice, and watch other companies succeed. Let us know if you'd like to test-drive a meeting.


Read more at "CEOnetworking", contact us about membership by e-mail (info@ceonetworking.com) or phone Mitchell Levy, or Thomas Hong, at 408-404-6758.
***************************
Silicon Valley Executive Business Program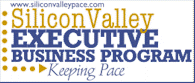 The Silicon Valley Executive Business Program is a unique program that explores business from a CEO's perspective. Students learn from and understand what CEOs are looking for in their people and organizations, especially from C-Level Staff (CXOs). A key element of the program is its practical vs. theoretical focus.


Read more at "SiliconValleyPace.com", get info by e-mailing (info@siliconvalleypace.com) or calling 408-257-3000.
---
SHARING THE VALUE FRAMEWORK® INSTITUTE EZINE
Please forward this eZine to friends and colleagues who will find it valuable. For copyright purposes, we must ask that it be distributed in its complete form. View past issues and signup to receive it at this location: http://ValueFrameworkInstitute.org/Publications/ or subscribe @ ValueFrameworkInstitute.org?subject=Nov-Dec2006+subscribe

This newsletter is 100% opt-in. You are receiving it because you have requested to receive it in the past. If you no longer wish to receive it, please let us know either on-line http://ValueFrameworkInstitute.org/signup.htm or via e-mail eZine.cancel @ ValueFrameworkInstitute.org.
Executive Producer, Mitchell Levy (info @ ValueFrameworkInstitute.org)

Back to the main eZine Page (http://ValueFrameworkInstitute.org/Publications/)
Back to this issue: (http://ValueFrameworkInstitute.org/Nov-Dec2006)