Inside this Issue:

"Climbing the Ladder of Business Intelligence"
Subject: Jun-Jul 2007 eZine: "Climbing the Ladder of Business Intelligence"

Value Framework® Institute eZine: Your Link to Business Strategy
June 1, 2007 *5,500 subscribers* Volume 9, Issue 3
Online at http://ValueFrameworkInstitute.org/publications.html
This Issue online at http://ValueFrameworkInstitute.org/Jun-Jul2007/
---
Why Read "Climbing the Ladder of Business Intelligence"

The goal of "Climbing the Ladder of Business Intelligence" is to introduce an intelligence framework that builds a foundation for success. The Ladder is really a Ladder of Business Intelligence (LOBI) that aims to create intelligent organizations in which technology systems are designed to support success.

Problems:
Good decision making is rare in the business world

In 2005, an estimated $150 billion was spent on IT systems that were either canceled or suffered cost overruns

There is a great waste of human and artificial intelligence in the majority of companies

All this means that most businesses are not operating anywhere near their capacity
However:
There are successful companies that do operate intelligently – that make good decisions, don't waste resources and make smart use of IT.

...Make yours one of them; buy, read and deploy the concepts in this book...
---
Book: Climbing the Ladder of Business Intelligence: Happy About Creating Excellence through Enabled Intuition

Good decision-making is rare in the business world and most businesses are not operating anywhere near their capacity. The purpose of "Climbing the Ladder of Business Intelligence" is to introduce and guide the reader through a framework that enables a business to organize itself intelligently. An intelligent business functions at a high level of maturity and performance through the effective and efficient use of Information and the alignment of People, Process and Technology.
Praise For "Climbing the Ladder of Business Intelligence"
"In every corporation I have worked for, I have sought to strike an alignment between the business units and the IT organization. The Ladder allows people working in business processes to utilize technology to answer the key questions that they have to ask (people-process-technology). The Ladder framework pushes employees to focus on asking the right questions, getting the right information and making the right decisions (question-information-decision). These two powerful ideas, people-process-technology and question-information-decision, are framed in a step-by-step approach - the Circle of Success that allows any company to increase the payback out of their IT investments. The Ladder and the Circle of Success give every company the tools to attain excellence. The power of the Ladder as a framework lies in its simplicity. Striving for excellence will come naturally."
Maynard Webb, CEO, LiveOps


"Many executive teams can draw a clear picture of their own organization's corporate culture, roles, and responsibilities. However, few have a sense of what it takes to communicate in a way that will allow them to effectively use their Information technology departments. This book provides a specific path and tools to integrate and use information technology in pursuing corporate goals both strategically and tactically. I strongly recommend it to those who work in business organizations and to those who simply enjoy reading a well written book."
Dean Lane, Principal, Office of the CIO

"Cates, Gill and Zeituny have developed an easy conceptual tool "The Ladder" that captures the essence of modern business teachings. The authors have been able to invisibly integrate a vast amount of theoretical business concepts into an easy to learn framework for organizational success. The integrated case example throughout the book captures the interest of the reader as does a good novel. I would find this book a valuable addition to numerous business school courses such as Leadership, Organizational Design and Change, Decision Making, and Strategy. The book provides a clear process to improve the "intelligence quotient" of any organization and if followed, allow the organization to achieve a state of continuous organizational learning and improvement in a business environment of rapid change. This is a book that belongs on the active desk of a manager, not the bookshelf."
John A. Dopp, Director, Graduate Business Programs, Professor of Management, College of Business, San Francisco State University
About the Author

Jim Cates is currently the CIO of Altera, a Silicon Valley high tech company with over a billion dollars in revenue. He has over 30 years of experience in the Information Technology field. He spent 20 years at IBM in various R&D management positions developing IT tools for thousands of customers. He has also spent 10 plus years In Silicon Valley as the CIO, VP/IT and Corporate Process Officer of four high tech companies, each creating over $500 million in revenue.

.

Sam Gill is a professor in the Information Systems department at SFSU. Dr. Gill's career spans five decades of computing from the infant days of MAMRAM, the Israeli Ministry of Defense Computing Center, through his latest professional engagements as a consultant to fortune 1000 companies and state and federal agencies. During this span, Dr. Gill has been involved in several IT start-ups as well as managed several computing centers. Dr. Gill's latest venture was DataWiz Centers, one of the first Microsoft Solution Provider partners and the first Microsoft certified training partner.

Dr. Gill publishes (articles, books, and courseware) and teaches in many areas of information systems focusing on strategy, management, and technology. Recently, he is currently collaborating with Dean Lane on a book: CIO Perspectives. Dr. Gill's current research interests include the strategic, tactical, and operational management of Information Systems (IS), Business Intelligence, Software Testing and Quality Assurance (SQA), Information Technology (IT) Budgeting, Offshore and Outsourcing of IT, Development methodologies and frameworks, and development architectures, platforms and languages including: .NET, PHP/MySQL, Ruby on Rails, Visual Basic, C#, AJAX, and Java. Dr. Gill holds a Ph.D. from the University of California, Berkeley.

Natalie Zeituny has over seventeen years of experience working with international, world-class corporations, specializing in business strategy, process management and systems technology design and implementation. Ms. Zeituny has held highly visible leadership positions with companies such as 3com, Palm, Brocade, and Comverse. She has designed & implemented corporate and IT process architecture, business effectiveness and efficiency models and aligned cross functional business operations.

In 2002 Ms. Zeituny founded and became the principal of NZconsulting, a Management Consulting firm which has served clients such as Palm, Seagate, Brocade, Network Appliance, Altera Yahoo, Safeway, and others. She is currently launching a new business using her past experience; she has architected a new integral system that enables a new business paradigm, language and practices to emerge. Conscious Business Center provides a framework for financial success through planned application of social consciousness, environmental sustainability, personal/technological creativity and spiritual/human self-realization.
100% Money Back Guarantee:
Our books offer a 100% money back guarantee. Pick up one today and see if you agree with our other customers that have enjoyed our books.
---
Signup for our bi-monthly eZine
Enter your e-mail address below and click on 'signup'

---
SPONSOR'S CORNER
Happy About®
Create thought leadership and drive lead generation through books. Happy About is a quick2publish book publisher that makes it much easier to publish your book (or book series). We have two primary business models to serve you.

If you're an author, we help you get your book to market quicker and share significantly higher royalty rates.

If you're a corporation that wants to have a book or book series, we manage the ghost writers and the book publishing process. We also create white papers, podcasts, blogs and other marketing material through our 137 technical writers.
Contact us by writing to info @ happyabout.info
***************************
Silicon Valley Executive Business Program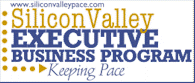 The Silicon Valley Executive Business Program is a unique program that explores business from a CEO's perspective. Students learn from and understand what CEOs are looking for in their people and organizations, especially from C-Level Staff (CXOs). A key element of the program is its practical vs. theoretical focus.


Read more at "SiliconValleyPace.com", get info by e-mailing (info@siliconvalleypace.com) or calling 408-257-3000.
---
SHARING THE VALUE FRAMEWORK® INSTITUTE EZINE
Please forward this eZine to friends and colleagues who will find it valuable. For copyright purposes, we must ask that it be distributed in its complete form. View past issues and signup to receive it at this location: http://ValueFrameworkInstitute.org/Publications/ or subscribe @ ValueFrameworkInstitute.org?subject=Jun-Jul2007+subscribe

This newsletter is 100% opt-in. You are receiving it because you have requested to receive it in the past. If you no longer wish to receive it, please let us know either on-line http://ValueFrameworkInstitute.org/signup.htm or via e-mail eZine.cancel @ ValueFrameworkInstitute.org.
Executive Producer, Mitchell Levy (info @ ValueFrameworkInstitute.org)

Back to the main eZine Page (http://ValueFrameworkInstitute.org/Publications/)
Back to this issue: (http://ValueFrameworkInstitute.org/Jun-Jul2007)