Inside this Issue:

Announcing the soon-to-be released book: "Happy About™ Website Payments with PayPal"
Subject: Jul-Sep 2005 eZine: 40 of the Top PayPal Questions Answered

Value Framework® Institute eZine: Your Link to Business Strategy
July 1, 2005 *5,400 subscribers* Volume 7, Issue 3
Online at http://ValueFrameworkInstitute.org/publications.html
This Issue online at http://ValueFrameworkInstitute.org/Jul-Sep2005/
---
In this issue, we wanted to let you know about Happy About™'s soon to be released book about PayPal Website Payments (Release Date: July 18, 2005). In it, you get answers to 40 of the top PayPal questions customers have asked. Like the other Happy About™ books, you can purchase this book in PDF format for $4.95 or in paperback format for $24.95. All of these books have a money-back guarantee. As a special, Happy About will not charge shipping & handling for a short period of time. We hope you enjoy "Happy About™ Website Payments with PayPal" and look forward to hearing your feedback!
Answers to Over 40 Key PayPal Questions

The easy way to make PayPal work for you!

Put PayPal to work for your Website. Here are the answers for non-technical people like you. (This book is NOT for those who enjoy reading the manuals and cruising the developer boards with over 10,000 posts!)

This book's an easy-to-read shortcut to tips and techniques that you can apply immediately. If you want to make more money with PayPal, this is the place to start.

Put the answers to the top PayPal user questions at your fingertips, answered and organized by two of the most knowledgeable experts in the field today.

Reviews of the book "Happy About Website Payments with PayPal"
"I never thought I would see the day when a book would rival the Internet as a source of customized, up-to-date information on a technical topic. The day has come."
-- Greg Brown, Vice President of Operations and Technology, The Tech Museum of Innovation

"Stephen and Patrick have done a wonderful job with Happy About PayPal Website Payments, sharing their wisdom about the most common problems people run into. This bok is a must for anyone who wants to ensure they get every penny they are due."
-- Jared M. Spool, Usability Expert, UIE.com

"This is a great book for PayPal merchants and developers. Easy-to-read and full of tips and techniques that can be applied immediately. As a PayPal merchant that doesn't generate much revenue with PayPal today, I learned a lot from this book. I expect to be able to dramatically increase the revenue I produce."
Mitchell Levy, PayPal Merchant and CEO, Happy About

"Smart companies take great effort to nurture and sustain a vital developer community. This book pays tribute to the PayPal developer community by capturing the essentials required for a new developer (or merchant) to participate productively in the community and allows them to leverage the wisdom of those who have come before."
-- Rajiv Dholakia, V.P. Strategy & Solutions, PGP Corporation

"This book is an invaluable asset! It provides clear, concise answers to the most common issues that a PayPal developer/merchant faces. Stephen and Patrick are the two most knowledgeable PayPal developers out there; they are the biggest contributors in the community and have closer relationships with the developers than any other advocates of the PayPal system."
-- Shannon Sofield, Lead Developer, PayLoadz.com and PayPalDev.org
PayPal Answers
You know that PayPal is the best way to do business on the net. 71 million people in 45 countries doing business in 6 currencies. You get it all with PayPal.

Making it work:
But once you set up your PayPal account, how do you make sure it works the way you want it to, the way you need it to? Sure there are hundreds of pages of online tools and thousands of posts on the developer boards, but thatís not what we call easy. Or fast.

Making it easy:
We have the answers youíre looking for. Guaranteed. Clear, simple, explanations. Sample code that you can cut and paste and solve your problem. Now. Not later.

This is not a book for techies or coders. Itís a book for online businessmen and women who are looking for answers, not technical mumbo jumbo.

100% Money Back Guarantee:
Ok, you can get the book for just $4.95. No shipping. Just download it, read it and go. And if you donít find itís worth two, three, four times or more what you paid then weíll give you your money back. Or buy the hard copy for just $24.95 + s&h.
Don't hesitate, buy today while supplies last!
---
Signup for our bi-monthly eZine
Enter your e-mail address below and click on 'signup'

---
SPONSOR'S CORNER
Happy About
Happy About writes and publishes books for corporations the utililze case studies, testimonials and war stories from those that have "Been There and Done That!". Check our books or white papers.
Contact us if you are a company that would like us to write a book for you or an author that would like to submit a book.
***************************
Silicon Valley Executive Business Program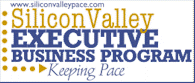 The Silicon Valley Executive Business Program is a unique program that explores business from a CEO's perspective. Students learn from and understand what CEOs are looking for in their people and organizations, especially from C-Level Staff (CXOs). A key element of the program is its practical vs. theoretical focus.


Read more at "SiliconValleyPace.com", get info by e-mailing (info@siliconvalleypace.com) or calling 408-257-3000.
***************************
CEOnetworking


CEOnetworking is a membership organization based in Silicon Valley for Presidents, CEOs and business owners in the high-tech industry. The organization provides an environment where CEOs can share opportunities to help each other succeed.


Read more at "CEOnetworking", contact us about membership by e-mail (info@ceonetworking.com) or phone Mitchell Levy, Thomas Hong, or Joe Hughes at 408-404-6758.
***************************
Media Attention Now
Get Your "Media Attention Now™" with a pay-for-performance expert publicist model. Inexpensive prices with guaranteed results or your money back. An unbeatable PR package.
Contact Ericka Wilcox by e-mail (medianow@ecnow.com) or phone (413-243-6661).
***************************
ECnow.com is a management consulting firm helping companies grow with strategic consulting and targeted business education. The strategic consulting component focuses on helping companies create and manage the business the models that drive their value.


PLEASE contact us by e-mail (info@ecnow.com) or phone (408-257-3000) if you are a potential client wondering if we can help you or if you are a potential partner wondering about a potential partnership.
---
SHARING THE VALUE FRAMEWORK® INSTITUTE EZINE
Please forward this eZine to friends and colleagues who will find it valuable. For copyright purposes, we must ask that it be distributed in its complete form. View past issues and signup to receive it at this location: http://ValueFrameworkInstitute.org/Publications/ or subscribe @ ValueFrameworkInstitute.org?subject=Jul-Sep2005+subscribe

This newsletter is 100% opt-in. You are receiving it because you have requested to receive it in the past. If you no longer wish to receive it, please let us know either on-line http://ValueFrameworkInstitute.org/signup.htm or via e-mail eZine.cancel @ ValueFrameworkInstitute.org.
Executive Producer, Mitchell Levy (info @ ValueFrameworkInstitute.org)
Copy Editor, Tejashree Uppala (info @ ValueFrameworkInstitute.org)
Back to the main eZine Page (http://ValueFrameworkInstitute.org/Publications/)
Back to this issue: (http://ValueFrameworkInstitute.org/Jul-Sep2005)