Inside this Issue:

Top 10 2005 Trends from "Happy About Knowing What to Expect in 2005" applied to the software industry
Subject: Apr-Jun 2005 eZine: Top 10 2005 Trends Applied the Software Industry

Value Framework® Institute eZine: Your Link to Business Strategy
April 1, 2005 *5,500 subscribers* Volume 7, Issue 2
Online at http://ValueFrameworkInstitute.org/publications.html
This Issue online at http://ValueFrameworkInstitute.org/Apr-Jun2005/
---
In this issue, I discuss the top trends for 2005 and their implications for software companies. Business life as we know it is changing. The advent of the Internet has helped spread democracy and capitalism better than any other vehicle ever created. This has had a dramatic impact on the telecommunications industry, offshore providers and the developing capitalist countries of the world. And software providers will not escape the tentacles of these technology trends.
NOTE: Information for this article is adapted from Happy About Knowing What to Expect in 2005 which is available at Amazon, Barnes & Noble and other book sellers worldworld. You can also pick it up at the Happy About Web site ($4.95 for pdf format, $24.95 for paperback version).
2005 Predictions
Software vendors need to be actively working on incorporating the implications of most of these trends into your business today. I've been choosing the tech business trends of the year since 1998. My success rate varies but last year I was 90 percent correct. I compiled this year's predictions into my new book, Happy About Knowing What to Expect in 2005. Below, I've listed the ten trends to watch for this year, included opinions from key technology business executives, and sketched out their implications for the software industry.
1. Voice-Over-Internet Protocol (VOIP) Goes Mainstream
"Right now, VOIP, while widely heralded, is not particularly widely adopted. Free services such as Yahoo Voice (offered through Yahoo Messenger) and low-cost services such as Skype are beginning to break down the barriers to adoption. In 2005, we'll see more and more people abandoning traditional phone service for a combination of internet-based telephony and a cell-phone. By 2015, Costco won't even carry traditional phones." William Grosso, Vice President of Engineering, Echopass
"VoIP is catching fire in the corporate world - US businesses are having low penetration of using VoIP at rate of under 10 percent today. Year 2005 will bring VoIP to the corporate world with much higher penetration rates up to around 40 percent." Ming Shao, Sr. Product Manager, Covad Communications
"Skype and other VoIP services will add integrated communications services, calendar, directory and other conveniences to appeal to consumers and small businesses." Sheridan Tatsuno, Principal, Dreamscape Global
Implications for Software Vendors:

Use VOIP internally to significantly lower cost


As an IP-based technology, it should be easy to incorporate VOIP into your applications, where appropriate
2. China's Power and World Economic Influence Grows
"The global economy and competitive markets will shift from US dominance to China dominance." Dr. James Lin, President & CEO, QLQ International
"China will become a major market for the technology industry. We will see Chinese companies making it to the U.S. market in the next year." Jean Su, Partner, ChampionScott Partners
Implications for Software Vendors:
Sell into the China market while protecting your IP

Drive sales via an ASP vs. one-time license approach

Consider giving the software away and making it up with service

Partner with key Chinese companies and/or open subsidiaries in China

Consider developing for the China market first
3. Working at Home Goes Mainstream While Small Business Thrives
"Trend towards virtual offices will accelerate as companies seek ways to reduce costs and accommodate the growing trend towards a balance between work and personal life." Mike Johnson, President, Sales Solutions
"2005 will be the year of the small business. Small businesses will be the catalyst driving economic growth and recovery, and put the US economy back on track. Small businesses will proliferate through hiring and spending. While large companies continue to merge and purge employees, small businesses will adapt and grow to thrive in this economic environment." Chris Consorte, Managing Partner, Integrated Direct
Implications for Software Vendors:

Drive sales via an ASP model


Decrease your facilities footprint and decide how to run your business with the "right" mix of onsite and virtual employees


Build in functionality to deal with the virtual distribution of employees (e.g. Salesforce.com)
4. Offshoring Activity Picks Up
"The biggest IT challenge facing organizations over the coming year will be finally undertaking a variety of neglected initiatives that could increase margins or even spur revenue growth, while at the same time more cost-effectively managing infrastructure. That's why we're going to see more outsourcing. Organizations will outsource routine network management and maintenance, freeing in-house IT managers to tackle the more strategic concerns. Look for security to finally take its turn at the top of the list of those issues." Valerie W. Perlowitz, President and Founder, Reliable Integration Services
"Outsourcing, although it can have a difficult impact on particular individuals who are outplaced, is a more efficient model for using specialists and less expensive labor, therefore, further enhancing productivity and use of resources." Brandon Hall, CEO, brandon-hall.com
Implications for Software Vendors:

Utilize Offshored/outsourced resources as part of the development and QA cycles


Consider setting up a development facility in a country offering tax-friendly status


Given Trend #2, incorporate China into the Offshoring strategy


Given Trend #3, need to increase training on project management for virtual teams
5. As the World Shrinks, the World Market Expands
"The Euro and China currency will continue to grow in strength compared to the US dollar. Foreigners will continue to buy US bonds and fund the growing US deficit. This will lead to greater US exports." Tonny Yu, CEO, Mailshell
"The Euro will become the most stable currency in the world markets, with more and more smaller nations pinning their currency valuations to it rather than the dollar. While this may cause near-term perturbations in the United States, the long-term benefit for the global economy will be enormous and eventually, America too will benefit though not without going through some painful adjustments." Dan Shafer, President, Shafer Media
Implications for Software Vendors:

Have a good currency hedge program in place


Incorporate an EURO currency strategy


Develop products with a world vs. a single country/currency view
6. Technology Stocks Increase in Value
"We will see continuing strong economic growth in 2005, up 4 percent for the year. All indicators are positive, with lower taxes in the US and Europe's taxes trending down, productivity growing nicely, new jobs being created at a high rate, and more economic freedom throughout the world." Tim Lundeen, CEO & Founder, Web Crossing, Inc.
"The economy will improve, spurred by corporations spending on IT and infrastructure upgrades. Most companies upgraded their systems and infrastructure for Y2K back in 1999 and now have outdated systems in place. Times have changed significantly for how companies spend on technology; any and all technology change-out and upgrades must be accompanied by a solid business case. But with many vendors no longer supporting older systems, companies must upgrade. This will help fuel the growth for the economy."
Margaret A. Schaninger, President & CEO, Info Plus International
"Look for more IPOs from Internet-based e-commerce companies. Yes, I am aware of what I have just said." Peter Ostrow, President & CEO, TestMart
Implications for Software Vendors:

Be prepared for growth and decide if it will come from internal expansion or Offshoring (Trend #4)


Look for firms to acquire that will bring product, management talent, and/or customers in key areas


Continue to drive efficiency from the use of ASP-driven solutions
7. Cell Phones look more and more like PDAs and vice versa
"Mobile phones and PDAs continue to inherit each other's features and capabilities, and become more and more personalized sources of information about the world around us." David H. Deans, Managing Director, GeoActive Group USA
"Wireless companies will see big growth. We will see a significant change in how people use their phones (cell phone). The perception of a phone as a simple device with one purpose will be severely reduced by the end of the year. There will be many industries that take advantage of this from the entertainment industry to marketing perspectives." Ralph Marx, CEO, Soiree
Implications for Software Vendors:

For those in this space, build and incorporate features and functionality


Almost everything will be wireless, ensure that you have incorporated a wireless strategy into your products evolution
8. Blogging and Social Networking Become Accepted Business Tools
"Blogging will become a mainstream business tool." Bill Liao, COO, http://www.openbc.com
"The Internet braces itself for the next wave as bloggers band together to force changes, both good and bad. The largest collaborative blog becomes an exercise in human rights' advocacy." Jack Yan, CEO, Jack Yan & Associates
"The combination of social networking sites and Google will finally make real the cyberpunk concept of reputation servers. We will all get used to checking Google and LinkedIn before doing a business deal or going on a date. To do otherwise, will be unthinkable." Dave Asprey, Strategy & Startup Consultant
Implications for Software Vendors:

Put an internal corporate blogging and social networking policy in place encouraging employees to participate


Partner with firms like Linkedin, Spoke, Six Apart, etc. to incorporate this type of functionality into your offering


Utilize blogging to drive expanded reach and search engine positioning
9. Continued Sophistication in Corporate Internet Usage
"Internet commerce will continue to grow." Rand Schulman, Chief Marketing Officer, WebSideStory, Inc.
"Internet-oriented marketing matures to the point where search engines, email, instant messaging, and weblogs all morph together to create compelling, always-on, and potentially fully mobile online interactions with savvy marketers." David H. Deans, Managing Director, GeoActive Group USA
"In the world of web sites, we'll see a major movement from first generation sites (where the enterprise focuses on making the technology just work) to next generation sites (where the enterprise focuses on making the site provide value to the audience). It's already starting with some of the leaders in key indicator industries, such as insurance, healthcare, government, and higher education. The leading organizations now focus on designs that enhance the audiences' experience and are reaping tremendous benefits." Jared Spool, Founding Principal, User Interface Engineering
Implications for Software Vendors:

Continue to sell via the Internet – where large scale product sales won't happen, smaller ASP ones will


Move your Web site from brochure wear on steroids to one that truly delivers an "experience" leading to the test-drive and ultimate purchase


Create an integrated Web experience driving customer acquisition, customer adoption, and continued goodwill
10. Enterprises Increasingly Demand Flexible Solutions
"We are about to enter the age of the ASP where software - nearly any kind of software - is available as a service. Not a service you buy and pay for by the enterprise, by the year, but rather a pay for usage model, where a user can buy as little as a single picture or the one-time use of a special font - or budget software for his 20-person company for the next three months, extendable at will." Amy Wohl, President, Wohl Associates
"Companies that invest in technology solutions will increasingly order ala carte and/or on an as-needed basis. The technology vendors that create pricing models that meet these requirements will win business from the competitors who do not." Glenn Gow, President & CEO, Crimson Consulting Group, Inc.
"More companies will implement Open Source solutions." Vamsee Tirukkala, Co-Founder & EVP, Zinnov
Implications for Software Vendors:

Deliver a la carte, pay-as-you-go solutions


Utilize best-of-breed solutions incorporating Open Source


All things are becoming digital – think about how your product can incorporate them (e.g. telecommunications, scheduling [PDA], entertainment [Ipod], etc.)
If you have any questions, please feel free to e-mail me.
Best regards,
Mitchell Levy
CEO & Chief Strategist, Value Framework® Institute
In addition to his work at the Value Framework® Institute, Mitchell Levy is Executive Editor and CEO of Happy About which writes and publishes books for corporations. He is also a partner in CEOnetworking, the Director of the Silicon Valley Executive Business Program and a board member at Rainmaker Systems, a NASDAQ traded company. He just authored two new books, the first on Outsourcing and the second on predictions for 2005. He can be reached at mitchell.levy@happyabout.info

---
Signup for our bi-monthly eZine
Enter your e-mail address below and click on 'signup'

---
SPONSOR'S CORNER
Happy About
Happy About writes and publishes books for corporations the utililze case studies, testimonials and war stories from those that have "Been There and Done That!". Check our books or white papers.
Contact us if you are a company that would like us to write a book for you or an author that would like to submit a book.
***************************
Silicon Valley Executive Business Program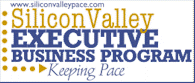 The Silicon Valley Executive Business Program is a unique program that explores business from a CEO's perspective. Students learn from and understand what CEOs are looking for in their people and organizations, especially from C-Level Staff (CXOs). A key element of the program is its practical vs. theoretical focus.


Read more at "SiliconValleyPace.com", get info by e-mailing (info@siliconvalleypace.com) or calling 408-257-3000.
***************************
CEOnetworking


CEOnetworking is a membership organization based in Silicon Valley for Presidents, CEOs and business owners in the high-tech industry. The organization provides an environment where CEOs can share opportunities to help each other succeed.


Read more at "CEOnetworking", contact us about membership by e-mail (info@ceonetworking.com) or phone Mitchell Levy, Thomas Hong, or Joe Hughes at 408-404-6758.
***************************
Media Attention Now
Get Your "Media Attention Now™" with a pay-for-performance expert publicist model. Inexpensive prices with guaranteed results or your money back. An unbeatable PR package.
Contact Ericka Wilcox by e-mail (medianow@ecnow.com) or phone (413-243-6661).
***************************
ECnow.com is a management consulting firm helping companies grow with strategic consulting and targeted business education. The strategic consulting component focuses on helping companies create and manage the business the models that drive their value.


PLEASE contact us by e-mail (info@ecnow.com) or phone (408-257-3000) if you are a potential client wondering if we can help you or if you are a potential partner wondering about a potential partnership.
---
SHARING THE VALUE FRAMEWORK® INSTITUTE EZINE
Please forward this eZine to friends and colleagues who will find it valuable. For copyright purposes, we must ask that it be distributed in its complete form. View past issues and signup to receive it at this location: http://ValueFrameworkInstitute.org/Publications/ or subscribe @ ValueFrameworkInstitute.org?subject=Jan-Mar2005+subscribe

This newsletter is 100% opt-in. You are receiving it because you have requested to receive it in the past. If you no longer wish to receive it, please let us know either on-line http://ValueFrameworkInstitute.org/signup.htm or via e-mail eZine.cancel @ ValueFrameworkInstitute.org.
Executive Producer, Mitchell Levy (info @ ValueFrameworkInstitute.org)
Copy Editor, Tejashree Uppala (info @ ValueFrameworkInstitute.org)
Back to the main eZine Page (http://ValueFrameworkInstitute.org/Publications/)
Back to this issue: (http://ValueFrameworkInstitute.org/Apr-Jun2005)