ECMgt.com: Nov1999: Volume 1, Issue 10 - Security, Privacy & Other Non-monetary Forms of Currency

ECnow.com 1999 trend #01: "While consumer-based security concerns continue to decrease, privacy concerns will increase leading companies for focus on the non-monetary forms of currency (time, attention, trust and convenience)"
---
ECMgt.com brought to you by ECnow.com
Your Link to Worldwide eCommerce Developments
November 1, 1999 *2,600 subscribers* Volume 1, No. 10
AVAILABLE ONLINE AT http://ECMgt.com
VIEW THIS ISSUE WITH HTML AT http://ecmgt.com/Nov1999
Theme: Security, Privacy & Other Non-monetary Forms of Currency http://ecnow.com/top10trends1999.htm
---
DEC'99 & JAN'00 SURVEY QUESTIONS:
Thank you for your comments, suggestions and response to our survey question. Please keep them coming. Let us know what you think by sending mailto:ecmgt.comments@ecnow.com. We currently have over 2,600 subscribers, if you like what you read, please let your friends know.
Our next two issues deal with the e-commerce activities of 1999 and the trends for 2000. We'd like your opinion on the following two questions:
What do you consider the most significant e-commerce activities/events/developments of 1999
What are your top e-commerce predictions for 2000
Please include the city, state/province and country you're from since will publish your initials and geographic info with your response.
Please go to http://ecmgt.com/bulletinboard.htm to respond to this question or send e-mail to mailto:ecmgt.survey@ecnow.com. When you send your response, please list the city and country where you are located.
Thanks for taking the time to respond.
---
MANAGEMENT PERSPECTIVE
Trend Prediction: While consumer-based security concerns continue to decrease, privacy concerns will increase leading companies for focus on the non-monetary forms of currency (time, attention, trust and convenience)
Mitchell Levy
Publisher, ECMgt.com
As we are mid-way through the last business quarter of the 20th century, ECnow.com's number one top trend prediction for 1999 is only partially on target. This prediction is that "while consumer-based security concerns continue to decrease, privacy concerns will increase, leading companies to focus on the non-monetary forms of currency (time, attention, trust and convenience)". In short, security concerns have decreased, privacy concerns have increased; however, not a lot of attention is being paid to the non-monetary forms of currency.
From a security perspective, in 1999 the average consumer is feeling more comfortable shopping on the Internet than in 1998, but this increased sense of security also is accompanied by an increase in awareness and concern about privacy. Both phenomena are the result of industry and the press informing the public about security and privacy. Press stories decrying lax security, such as the "misleading" stories that focused on laptops and databases being stolen from credit card companies and ISPs, were supplanted in 1999 with stories of the significant increase in volume of sales over the Internet. Regarding Web privacy, the general U.S. public needs a lot more education. One of the leading Web privacy practices is the use of a Web site privacy policy to explain what a company does with personal information gathered on the site.
There are a number of organizations that are focused on privacy. See the chart below:
Privacy sites worth visiting:
As the pioneer in getting businesses to adopt Web privacy practices, TRUSTe appears to be the industry leader (see the feature article this month by Dave Spear).
It is clear from readers' comments this month that there is still a lot of concern and disagreement about the importance of Web security and privacy. More importantly, there are a number of readers who feel that the average consumer does not distinguish between security and privacy.
Once again, what is missing here is education. It is important to educate consumers about privacy statements and to encourage consumers to look for one on every Web site they visit. It is significant that some of the largest advertisers on the Web -- including Microsoft, IBM and Intel--have stated that they will require the sites they advertise on to have a privacy statement. But does the average consumer know this fact and understand its implication? I think not.
I would like to make a call to the press to spend more time educating the public on security and privacy. Security is the easy part and as more consumers successfully purchase online, transaction security concerns will continue to decrease. As time moves on, concern about transaction security will become a thing of the past. But concern about corporate use of personal information will be an on-going problem online and off-line. Posting privacy policies on Web sites is a good first step online, however more action to protect privacy in general is necessary. Expect privacy concerns to be an ongoing issue in many aspects of life.
In addition to a competitive price, a privacy policy on a Web site can interest a customer in buying, but used in combination with other non-monetary forms of currency/value -- such as time, attention, trust and convenience -- will really close the deal. It is amazing that these forms of currency have not received as much attention in 1999 as they deserve.
As more and more valuable content is made available and as we are inundated with different vehicles to communicate with each other, we are finding that there is less time in a day. Sites that help save time, capture attention, quickly establish trust and provide convenience not only quickly win my praise but also my business.
First there were Hotmail and Yahoo that offered free e-mail to users who were either exposed to upfront advertising or to an advertisement in the e-mail's trailer message. Then there was Cybergold.com that recognized the value of someone's time and attention by paying registered users to view banner ads. More recently, there has been a slew of companies paying people to surf the Web (such as Alladvantage.com) or receive free access or a free computer, while judiciously subjecting the user to sponsorship information or advertisements. In return for receiving a product or service for free, the user pays with a little bit of time, attention and "in-convenience" by being exposed to a constant barrage of advertisements.
These companies have realized what a large percentage of the current-day click-and-mortar and dot-com companies have not: it is important to focus on the non-monetary forms of currency. Here is a suggestion: Grade your site and those of your competitors with the non-monetary forms of currency as a barometer and see how you do. The exercise my surprise you.
Company / Non-monetary Currency
Time
Attention
Trust
Convenience
Your Company
Traditional Competitor (1..n)
New Competitor (1..n)
Scale is 1-5: 5 is great, 1 is poor
Let me leave you with a couple of my favorite quotes this month:
There will be a trend towards non-monetary value, as monetary value is deemed less important than other things. For instance, in France there are a high percentage of people who are happy to take a reduction in pay to work less, i.e. the new legislation on 35 hours. (D.B., Paris, FRANCE)
Non-monetary forms of currency are very critical. In the business arena, time is money, and the faster we can complete purchases (be it online or otherwise) the better so that we can get on to more important things such as conduct our business. (R.G., Vancouver, British Columbia, CANADA)
I hope you enjoy this eZine.
See you in cyberspace,
Mitchell Levy
President, ECnow.com <http://ecnow.com>
Publisher, ECMgt.com <http://ECMgt.com>
Coordinator, SJSU-PD ECM Certificate Program <http://ecmtraining.com/sjsu>
ECnow.com is an e-commerce strategy, e-marketing and training firm. ECnow.com is engaged in strategic e-commerce consulting and Internet marketing activities for US-based and international corporations.
ECMgt.com is a monthly e-commerce eZine focusing on strategy, trends and related news.
San Jose State University, Professional Development, Electronic Commerce Management (ECM) is a Certificate Program for e-commerce professionals <http://ecmtraining.com/sjsu>.
---
SPONSOR'S CORNER
***************************
CommerceNet 99
CommerceNet 99 is an invitation-only, two-and-a-half-day executive conference where worldwide industry leaders, eCommerce innovators, forward-thinking analysts, and entrepreneurs will explore the strategic issues shaping the future of eCommerce. Experience unparalleled networking opportunites and focused sessions led by industry experts. Dates: 1-3 November 1999. Location: San Diego, California. More information: http://www.commerce.net/cn99.
***************************
Openconsult.com
Yes, putting up a Web site is easy. But add words like EFFECTIVE, SCALABLE, and SUCCESSFUL, and it gets a lot harder. That's why having OpenConsult on your next e-business project is a must! Go to http://www.openconsult.com/ecnow for a FREE initial consultation.
Web Design, Intranet/Extranet, E-commerce Solutions
770-612-9706 or 1-800-484-5561 (code 4225)
***************************
Workz.com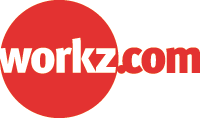 Workz.com is an online business resource center loaded with thousands of articles, links, techniques, and step-by-step checklists designed with small business Web promotion in mind. Get expert advice on driving traffic, e-commerce, banner creation, search engine submission, peer-to-peer networking, and more.
Normally $49 (USD) per year, Membership is free to ECMgt.com subscribers. Sign up now at: http://www.workz.com/ecnow.
---
FEATURE ARTICLE
Privacy Practices Help Build Trust, Get and Retain Web Customers
By Dave Steer
Director of Communications, TRUSTe
October 29, 1999
As e-commerce businesses vie to generate traffic to their Web sites, the bigger challenge is how to retain that traffic. While the industry at-large is taking a "build it and they will come" approach, many savvy Web businesses understand that in order to be successful, they must first create an environment of trust.
The urgency to achieve critical mass and Web site "stickiness" is driven primarily by Wall Street. In lieu of real earnings by which to gauge the value of public Internet companies, investors are betting that sites with extraordinarily high numbers of registered users will catalyze the growth of the new Internet economy. Often key factors are not only how many users a Web site has, but also the quantity and quality of information the company has about each user – information that helps to market and sell to that user and other similar buyers.
The insight that a company has on its customers can be viewed as "non-monetary currency" because of its value. As many companies quickly discover, the first step to learning more about their customers is to establish a trusting relationship by addressing the most prevalent consumer concern on the Web: privacy.
Building trust and addressing privacy may be perceived as nebulous. But in 1998, Studio Archetype and Cheskin Research attempted to quantify the trust issue by proposing a hierarchy of the components that contribute to trust. Unveiled in a widely publicized study entitled "The Elements of Trust," the hierarchy included elements such as ease of navigation, product fulfillment and third party validation. Not surprisingly, the study found that Web privacy and security topped consumer fears, and that these fears can have a resounding impact on the ability of a Web site to build a trusting relationship with a potential online customer.
Invasion of privacy is a fear that emanates from a variety of sources. First, the experience of shopping online is fundamentally different than the experience in the brick and mortar world. In a physical store, a cash-paying customer can remain totally anonymous; other customers may remain anonymous until they write a check or present a credit or debit card. In stark contrast, Web sites have the ability to identify consumers from the moment they log on.
The advent of new technologies such as personalization and online profiling make this fact all too clear to the consumer, sometimes uncomfortably so. To illustrate with an analogy, if Norm walks into his neighborhood Cheers restaurant in Boston, he expects his friends there to call him "Norm." If he walks into a strange bar in Chicago and strangers call him "Norm," he may feel uncomfortable and leave.
Consumer fear of the Web can also be traced to the rash of scare-oriented media coverage. A recent study by Jupiter Communications linked the level of consumer fear of privacy invasion to the rise in CNET coverage of the issue.
The fear of privacy invasion, however, is real and has been on the rise since the boom of the Internet economy. A Spring 1998 BusinessWeek/Harris Poll found that privacy was the number one concern on the Web. In its report, BusinessWeek pointed out that 59 percent of respondents would never provide a Web site with registration information and that 97 percent of respondents were hesitant to share any type of personal information on the Web.
The Internet industry has spawned an antidote that cures part of this problem: privacy seal programs. Similar to the Good Housekeeping Seal of Approval or the Underwriter's Laboratories Seal, Internet privacy seal programs seek to provide an effective and trustworthy communications medium between consumers and businesses on the Web. The role of privacy seal programs is multifaceted. They (1) ensure proper disclosure of a Web site's privacy and security practices; (2) monitor compliance with those stated privacy policies; (3) provide recourse for the online consumer; (4) boost consumer confidence in the Web; and (5) educate consumers about how to best protect themselves on the Web.
Privacy seal programs ensure that Web sites do what they say and say what they do. As a result, they represent a powerful road sign that consumers can look for when deciding whether or not to trust the Web sites they are visiting.
(In the spirit of disclosure, I am the Director of Communications for TRUSTe, one of the leading online privacy seal programs.)
TRUSTe, a Silicon Valley based non profit organization, launched its privacy seal program more than two years ago with the mission of raising consumer trust and confidence in the Web. Its strategy is straightforward: increase the level of industry privacy practice disclosure by targeting the most trafficked sites on the Web. These sites, in turn, lead the masses to other sites on the Web.
By every metric available, this approach is working. Today more than 800 Web sites have been certified by TRUSTe – this includes all of the "portal" Web sites, more than 50 percent of the top 100 sites, and over 15 of the top 20 most frequented Web sites. In all, approximately 90 percent of the U.S. Web community is impacted by the TRUSTe privacy seal each month. If proliferation is a leading indicator of success, then the introduction of the Better Business Bureau and the AICPA's WebTrust seal programs are a clear signal that privacy seal programs are raising industry awareness and addressing consumer concerns.
For the Web business, the value proposition offered by third party oversight programs surpasses the ability to display a privacy seal on a Web site. For example, TRUSTe operates as part privacy seal program and part services and consulting by emphasizing industry education and guiding prospective licensees on appropriate and legal data gathering and dissemination practices. As a result, there tends to be a high return on the licensee's privacy investment.
The urgency to gain -- and retain – a critical mass of Web site users has placed an increased emphasis on establishing trusted relationships online. Privacy fears can significantly jeopardize the ability for an e-commerce site to be successful. Web sites should post statements that clearly articulate their privacy policies and practices, and seek the endorsement of third party oversight programs. Privacy seal programs are utilized by enough highly visible sites so that displaying a recognized privacy seal – and thus living up to the standards upheld by the privacy seal program – becomes a necessary tool in a competitive environment. In all, it is not only good business to address consumer privacy concerns; it's smart business.
---
Comments From Our Readers
Our bulletin board allows readers to comment on trends and issues throughout the month. Please stop by to add your comments and see all the responses at http://ecmgt.com/bulletinboard.htm
Question of the Month
The topic for November focuses on security, privacy and non-monetary forms of currently. It's a three-part question:
How important to consumers are non-monetary forms of "currency" or value, such as time, attention, trust and convenience? To what extent are companies focusing on these value propositions?
How concerned do you think consumers currently are with privacy issues compared to security issues? Are they more concerned with one than the other, or do they not differentiate between security and privacy?
How large and what type of concern do you feel that consumers have with privacy issues?
Selected Answers of the Month
***
Non-monetary concerns are very important and companies are definitely addressing these issues by attempting to build brand. Brand is synonymous with trust. Consumers are more likely to spend the time and money on a known and trusted vs. a no-name site. There are many ways in which to build trust of which business practices form a big component. Business practices include privacy policies, security technologies, return policies and overall user friendliness of the site.
In the past, security concerns ranked higher than privacy concerns. Recent efforts by industry have succeeded in lowering security concerns and privacy concerns have become the number one concern of web users. For two straight years, the Georgia Tech user survey has cited privacy as the most important factor influencing the success of the Internet. There are still a great number of users who confuse security and privacy issues. They are both very different issues. Security deals with the appropriate technology and internal processes that sites use to guarantee the safety of information entrusted to them by users. Privacy deals with what the site will do with the information collected from the user and what control the user has over this, including access to their information.
Privacy concerns are huge. According to Jupiter Communications, e-commerce companies stand to lose $18 billion of a potential $42 billion market in 2002 if privacy concerns are not addressed. Almost half the market! Consumers are quickly becoming educated as to technologies that have the potential to violate their privacy and the speed in which personal information can be transferred, matched and used. Additionally, on-line and off-line mergers of database and marketing companies raises additional concerns. Not only will companies have access to on-line behavioral information on users, but with the addition of personal information such as name, they can cross reference off-line database information quickly forming a very in-depth profile on the user, with or without the users consent and knowledge. (S.S., Cupertino, California, USA)
***
Time, attention, trust and convenience are important issues that are not currently addressed adequately. This is not intentional but instead due to the fledgling nature of this business and the new careers created by it. The mechanism to install these qualities requires the talents of business and marketing professionals. In the commerce world, the procedure is clear and in the control of these experts from conception to application. In the new world of e-commerce, a gap is created by the technical nature of the finished presentation to the consumer. At this point, too much responsibility and control is in the hands of someone with technical and artistic talent but lacking in other areas. The true e-commerce professional must evolve from a "techie" into someone who is proficient in business, marketing and the technical aspects of Web design.
Consumers are far more aware of the threat to their privacy than they are of security issues. Anyone with an e-mail address knows what "spam" is. I personally feel less secure in giving my e-mail address than my credit card number. When asked for credit card information, the consumer is assured by being told by their browser and the online merchant of the secure steps that have been taken. The pages that ask for an e-mail address rarely instill same feeling. (J.M., Santa Barbara, California, USA)
***
Non-monetary forms of currency are very important, even essential! Only a few companies on the Internet are focusing on these factors as most website designers may either be technical designers or advertisers. Technical designers, who may have been hired to develop web sites, may be motivated by showing their skills in using sophisticated web development techniques instead of addressing the consumers needs and web usage. On the other hand, some advertisers may not be tech savvy. Marketing and business development management should know what business needs their websites are addressing. (V.M., Milpitas, California, USA)
***
Non-monetary importance of time, attention and trust is a strong differentiator. I bought books recently on price and received marked differences in these 3 factors from 3 different on-line sources. Since I'm a convenience shopper, price won't be the deciding factor on where I'll buy books in the future. I may give the lowest price source one try, but if they do poorly on the other factors, they don't get a second chance.
For the casual web user, I think security and privacy are two sides of the same coin. They represent the trust that is building between buyer and seller. The lack of either will stop a buyer from completing his/her transaction. I don't think the average user would differentiate security from privacy very much---both represent the trustworthy way the seller is handling personal data. (S.S., Santa Clara, California, USA)
***
I find that very few companies focus on non-monetary values such as: trying to save consumers time, finding productive ways of keeping their attention, or offering a trustworthy and convenient environment. They think that just offering their product on-line is sufficient enough to qualify for these three principles. They must understand that they have to adapt their traditional selling techniques to the ever-rising expectations of the Internet consumer.
Regarding Security/Privacy, most consumers do not really differentiate between the two. They expect a website to offer both. But I believe that the level of information they are willing to provide, or the trust that they have in a security system depends on the affiliation the consumer has with that web site. For example, if a marketing association asks for certain information from their members, that may seem inappropriate on another site, those consumers will more likely answer the association's questions because they trust and understand the reasons for this information. (H.P., Menlo Park, California, USA)
***
I think that non-monetary forms vs. monetary forms of value are important to consumers according to the type of Consumer. For example: an average 28 year old hard working business man values time, trust and convenience more than currency, he is in fact prepared to make a trade off between monetary value and these other types. A 65 year old retired woman values trust, attention and monetary currency, she would prefer more attention (has the time for it!) and makes a trade off between convenience and time for monetary value since it is more relevant to her.
I think that e-business are trying to integrate some of these values into their value propositions, most particularly convenience and time. Trust is another point that e-businesses emphasize, but this is a reaction to the current customers tendency to have a lack of trust in e-commerce. Finally, attention is integrated into many of the e-business value propositions through their 1-1 marketing ploys i.e. mail subscription to specific issues, and in virtual communities where the members are pampered by on-line community builders (the members who stimulate discussion, and offer answers if need be).
Security is of a higher concern than privacy for the moment. However privacy may well become the main issue as security improves and people become more informed on security levels. I think that most people differentiate between security and privacy. (D.B., Paris, FRANCE)
***
Non-monetary forms of currency are important, but at differing levels to different customers. I believe all companies with a long-term view of e-commerce have to be addressing the propositions of time, attention, trust and convenience. Without them, there will be no long term for them and their business paradigms.
Our experience is that customers are more concerned about security than privacy issues. Many of our customers have typically come from a direct mail experience, and there is more comfort with how we will use their information. Likewise, they know that if they do not want their information to be used externally, we will immediately accommodate their wishes.
With the direct mail environment, some customers like to be able to interface with a phone representative as they did when shopping from the catalog. A portion of these calls are a direct result to their concerns about security. It boils down to a comfort level, and we're finding our customers currently have a lower comfort level with security. (M.S. Burnsville, Minnesota, USA)
***
Consumers are being seduced by the attention and convenience of e-commerce solutions because the service levels of store purchased goods has deteriorated dramatically. For example, the Amazon e-mail prompts of new books that match the buying profile of the purchaser or the easy one-click shopping basket that many e-commerce business' use. Smart companies are building these qualities in. Trust is assumed until broken, for example, the eBay lack of reliability of service or their increase of prices.
I think the privacy versus security issue is becoming a mute and indistinguishable point. After all people give out their credit card numbers on the phone to complete strangers where much less security protocol exist. (T.P., Silicon Valley, California, USA)
***
Many people that would trade on the net are not trading because they cut short a page that takes to long to load with their STOP button. When they reach a page that has too much material and is not clean and clear as to what is offered they click the BACK button and another sale is lost. Convenience is a factor of fast and easy. Much more attention needs to be paid to area. A few companies, especially the large corporations that have dedicated people for web development and maintenance appear to be doing a much better job than the small entrepreneurial type e-commerce businesses.
Once we establish a perception that security is real and reasonably tamper proof and possibly provide some form of insurance coverage for the potential customer I believe that both security and privacy will be issues of the few and not of the majority. (L.J., Brossard, Quebec, CANADA)
***
About 60% of my purchase decision is based on non-monetary forms of currency. Regarding security and privacy, I feel that consumers are more concerned about security . In terms of privacy, they're most concerned in terms of personal finance, medical history, but not as concerned about hobbies etc. (DPC, Durham, North Carolina, USA)
***
A great deal of customers place a strong emphasis on retention or "customer stickiness". They achieve it by building trust (does not happen overnight), spending time with the customer (not always physical) paying attention to his/her needs, and making it convenient for the customer to do business and continue to do business with the company. This may involve integrating and sharing information between the companies and this can only happen if they trust one another.
To the extent that these companies are placing focus on to these value propositions? Companies are starting to realize that they can't expect to see a tangible or measurable ROI when it comes to non-monetary forms of customer interaction. They are expecting to sell more often to those customers that have spent time building trust and paying attention to the customer.
Most consumers do not make a distinction between security and privacy. Consumers would like to think that every electronic transaction is protected and that as a result of making a transaction with a company they are not going to have their profile of information sold to marketing companies. (D.W., Dallas, Texas, USA)
***
To me, trust is very important. When I can't deal face-to-face with someone and they break trust, I immediately turn away from that company... Security and privacy are important to me. I only give out my credit card over a SSL. If I think my information will be sold or used to spam me, it will not provide it. I always look for a policy statement regarding these two issues on a website. (KJO, San Diego, California, USA)
***
For the average user, I believe it depends on where they are on the adoption curve. Early on, a person is most likely concerned about transaction security. Then later they become more sensitive to the privacy of their information. I believe, initially, people are not aware, and therefore unconcerned about the amount of personal information that is being gathered by websites. Even as they overcome the hurdle of transactional security, it is only the various media voices that help call attention to the privacy issue.
E-Commerce sites that place more attention on non-monetary values will place more value on their customer's private information, and hopefully not abuse this information. As a consumer, I find it a high value if a company pays more attention to my needs and desires. I spend less time finding what I need and am satisfied that I am an important part of their business. (C.S., San Jose, CA, USA)
***
I'm not sure how important non-monetary issues are at this time. I do think that, baring some sort of economic catastrophe, non-monetary issues will become more and more important over time. Among my friends and acquaintances there is a growing realization that it is easier for us to make money than it is to find the time to do the things we want to do. I think that, for companies, the major problem will be that consumers always want both lower prices and more attention, convenience, trust, etc.
I think that the majority of consumers do not know the difference between privacy and security. Regarding the concern on privacy, it depends upon the level of sophistication of the consumer. People who are new to the net or know very little about how the net actually works are generally unconcerned with privacy issues. As people learn more about how the net works they become more concerned with privacy and security issues. Of course, "a little knowledge is a dangerous thing". I feel that some privacy issues are blown out of proportion relative to their actual impact (the Pentium III ID for instance). (G.P., Santa Cruz, California, USA)
***
Non monetary items are almost as important as price - if its something I want! However, I'm not sure if I know the distinction between the security and privacy. I am more concerned with getting too many unsolicited offers for things I don't want. I welcome an offer from something that's relevant to me! (L.H.B., Toronto, Ontario, CANADA)
***
Time - If a product is available, that is where I shop. I tend to need things NOW!
Attention - I have not found a site that offers any form of attention, except for maybe an acknowledgement of my request, which I see as mandatory, not attention is very positive.
Trust - It is difficult to imbue trust when there is no face-to-face contact. Certificates help - but only so much.
Convenience - See time.
I believe most users of the Web have accepted the level of security available. A greater issue is privacy, and I do not believe that the Web has provided a sense of privacy for the greater majority of users. Most users believe that when they give out information to a requesting site, that information should not go any further. I believe that there must be an affirmative action given by the user before the site can use personal information for other purposes. (M.P., San Jose, California, USA)
***
The current composition of 'consumers' includes people who buy electronically at 3 levels:
Haven't tried it yet
Have tried it occasionally
Embrace it to the full extent available
While the importance to consumers of time, attention, trust and convenience varies with their individual situation, one can presume that firms who address these most thoroughly will encourage migration towards the 'fully-embracing' group. Leaders in the e-commerce field are addressing all of the factors, but many traditional organizations that are trying to become "Net companies" do not do a good job.
Security concerns are generally limited to traditional currency protection, while privacy concerns are more far-reaching. For myself, privacy is paramount for all my electronic activities. Consumers have very large concerns with privacy issues. They are concerned with others:
knowing what they are doing, and
having access to their personal data/information.
The first is analogous to being stalked or spied upon, and the second is analogous to being burgled. In the non-electronic world, people are protected to some extent by the legal and penal system, but does this exist on-line? My primary concern in each of these cases is "how do I know it's happening to me?" Once I'm aware, my question becomes "how do I stop this from happening?". From a societal point of view, in both cases we may want to answer the questions "how do we make our neighborhoods safer?" and "how do we punish offenders?" (SS, Toronto, Canada)
***
Companies are giving some attention to the non-monetary forms of currency, but they are not perfect. (B.H., Redwood City, California, USA)
***
Consumers pay very little attention to non-monetary forms of currency. They don't differentiate between security and privacy and they have a very large concern about privacy that their lives will be open to others. (S.V., Sunnyvale, California, USA)
***
People tend to think that security and privacy are the same. I think however that they are actually concerned about privacy and confidentiality issues. They are worried that by providing information such as their name and other information, it won't be kept private, and they'll end up on a mailing list.
Security should be a big concern particularly for businesses. It is vital to protect your LAN from outside intrusion. In terms of data transmission, critical data should never be sent across the wire if the connection is not secure.
The concern with privacy issues is huge. People don't want to give out data about their spending habits and their surfing habits. (R.G., Vancouver, British Columbia, CANADA)
***
I feel more companies focus on time and convenience since they directly result in increased revenues (most of the time). They tend to compromise on attention. I think most people use the terms security and privacy synonymously in the Internet world. And, consumers are very concerned about this, since the e-commerce boom. But, they feel reassured when they see the 'locks' on their browser. Most people I have talked to have expressed concern that their name and identity would be used in the wrong context and without their authorization. (S.S., Sterling Heights, Michigan, USA)
***
I would say that privacy is security - they are one and the same to anyone concerned about either. (J.O., Michigan, USA)
***
Non-monetary forms of currency are paramount. A company may get a customers money once, but it won't get their money again if the customer doesn't feel that the company is addressing their needs. Some companies are trying, eg EBay, Amazon, but most are not and they will not survive. Generally, consumers tend to put security and privacy together. If probed the consumer will say that security is more important. By privacy, the consumer does not want to expose themselves to unsolicited and unwanted email advertising, or have their time wasted dealing with it. This is a large but not huge. It may, however, become huge as the consumer becomes deluged with junk email. (M.D., Cupertino, Californian, USA)
***
Non-monetary forms of value - time, good customer service, knowledgeable sales associates, particularly for high-dollar purchases - cars, furniture, bicycles, houses - are very important. I think most companies aren't any more focused on providing job training than they have ever been.
On-line customers are concerned that someone unauthorized will be able to retrieve and use their credit card # if they buy over the Internet. I do not think the average online consumer knows the difference between privacy & security. (P.F., Mountain View, California, USA)
***
From the very first day of opening our e-business we established a "loving and caring" relationship with all of our potential customers. The image of "we care" about your equipment was our key branding message from the very beginning...and I think that it was because of our constant message that trust was built.
Attention to customers was very important to us and our free time diminished rapidly as we are both full time corporate employees. However, we made sure no customer fell through the cracks. Our goal was 100% attention. The reality is that in 19 months of doing business, we probably lost 6 orders and customers because they got lost in the ton of emails we would receive. The good part of this is the processes put in place to prevent this in the future. (V.S., Silicon Valley, California, USA)
***
Non-monetary forms of currency are very important. In both traditional and on-line purchasing, the customer wants the most for their money. Today there are many options for purchasing - so a consumer is not limited to one supplier. Therefore, suppliers must differentiate themselves through superior customer service, this includes time, attention, trust and convenience. Companies that don't focus on this differentiator are impeding their sales efforts. (J.S., Boston, Massachusetts, USA)
***
Consumers are more concerned about security than with privacy. I don't think the privacy really reflects. (A.S., Dubai, United Arab Emirates)
***
Non-monetary forms of currency are very important to consumers. Companies are not yet as focused on this area as they should be. Consumers probably care more about privacy issues, since security issues are not widely understood by the user of a system. They depend on the company to provide adequate coverage. But privacy is an age-old issue and much more easily recognized. (AEC, Silicon Valley, California, USA)
---
CONTENT – ECMGT.COM E-COMMERCE NEWS
E-STRATEGIES
E-PRODUCTS
E-SERVICES
E-MARKETING
SUPPLY CHAIN
CONTENT, PORTALS & COMMUNITY
GOVERNANCE & GOING GLOBAL
PARTNERS & DEALS
MOVERS & SHAKERS
---
E-STRATEGIES NEWS
This section sponsored by - ECnow.com, please visit them at http://www.ecnow.com


ToC
E-Commerce: The End Of Fixed Prices
Increasingly Slow Internet Will Hurt E-Commerce
The Internet Economy: Plans, Not Products
Finding the Best E-Deal
E-tailers focus on kids with cash
Report: E-Commerce Saturation Will Create Super-Marketers
The Net Spurs More Spending
Shoppers increase online holiday spending
From Shelf to Cyberspace
Web shopping shifts into reverse
----
E-Commerce: The End Of Fixed Prices
Dislike a price that won't budge? Not to worry -- the Internet has given rise to a bevy of new pricing schemes that give consumers more power than ever.
Increasingly Slow Internet Will Hurt E-Commerce
According to a study by Northeast Consulting Resources, Inc., e-commerce will be substantially hindered by the fact that the Internet remains slow and will probably get slower over the next few years.
The Internet Economy: Plans, Not Products
The desire to cash out big is not a new motivating force in the technology industry. But what is striking about today's Internet economy is how much of that money lust is focused on selling business plans for their own sake, rather than planning viable businesses.
Finding the Best E-Deal
Here's a new wrinkle in comparison-shopping agents: Click on a product and a little gizmo crawls all over the Web, finding the best price.
E-tailers focus on kids with cash
The quandary is how to win over a wired generation that doesn't use credit cards -- at least just yet.
Report: E-Commerce Saturation Will Create Super-Marketers
According to a new report by Forrester Research, Inc., the eventual saturation of the e-commerce marketplace will be responsible for creating a new breed of super e-marketers known as "post-Web retailers."
The Net Spurs More Spending
A new survey of 1,019 Internet shoppers in the U.S. shows that in certain categories, the Net spurs additional spending by consumers. The survey also shows that low prices aren't the primary driver of online demand.
Shoppers increase online holiday spending
A survey done for Hewlett-Packard's Internet retail site found that almost two-thirds of Web shoppers will spend as much as 25 percent of their holiday gift budget online this year.
From Shelf to Cyberspace
Dr. Urban is applying his forecasting models to the Internet, where the balance of power has shifted to consumers.
Web shopping shifts into reverse
Reverse shopping: The latest Web trend is for you to name your product and price -- then see if a site can match it.
---
E-PRODUCTS NEWS
ToC
eCenter E-Commerce Address Verifier Launched
BizRate.com Launches Shopping Recommendation Engine
Yahoo! Moves to Speed Checkout
E-Commerce security standard in works
NextCard to offer e-wallet
E-Wallet's Ambitious Plans
E-Commerce System Review - iCat
----
E-Commerce Address Verifier Launched
Intelligent Systems Inc. delivered iRAVES, its Internet Real Time Address Verification Enterprise Service for use by e-tailers.
BizRate.com Launches Shopping Recommendation Engine
Online store performance ratings company BizRate launched what it calls "the Web's first unbiased recommendation engine" for shoppers, called SmartSearch.
Yahoo! Moves to Speed Checkout
Shopping for merchandise on Yahoo! Inc. got easier Tuesday as the Net giant launched a host of new features to expedite the purchasing process.
E-Commerce security standard in works
The Trusted Computing Alliance decides a universal security standard is good for e-business.
NextCard to offer e-wallet
NextCard offers to fill out credit forms for you -- with its own credit card information, of course.
E-Wallet's Ambitious Plans
Soon, you too will be able to shop at some of the Web's biggest e-commerce sites, using just one widget. Thanks, Microsoft!
E-Commerce System Review -- iCat
The first in a series of occasional reviews of "canned" e-commerce systems. In this first report we look at iCat.
---
E-SERVICES NEWS
ToC
Where Have All The Humans Gone?
Digital Personal Shopper at Your Service
HomeTownStores.com Offers Live Sales Help
Consumer Satisfaction With E-Commerce at 85 Percent
Upstarts tap lucrative services market online
Internet Customer Satisfaction High As Holiday Shopping Begins
Informative Unveils Customer Research Solutions
----
Where Have All The Humans Gone?
Lately Rob has been suffering from human-being withdrawal. After moving more and more of his shopping and buying online, he's become aware of the sterility of most web interactions, and he's been yearning for some good old fashioned human touch. Thankfully, it's starting to reappear.
Digital Personal Shopper at Your Service
Comparison-shopping site tracks prices and adds other services for the holidays.
HomeTownStores.com Offers Live Sales Help
Hardware and home goods e-tailer HomeTownStores.com said it is now hosting live, proactive customer service representatives, dubbed HomeTown Helpers, who monitor the site and pop in to welcome visitors through an interactive text box on the screen.
Consumer Satisfaction With E-Commerce at 85 Percent
According to a "Breadbox" study by Odyssey, L.P., 85 percent of consumers who have already engaged in e-commerce are "very satisfied" with their online shopping experiences.
Upstarts tap lucrative services market online
A cottage industry is growing on the Internet that links consumers with expert advice or small businesses offering services such as housepainting, fitness training, and even cat psychiatry.
Internet Customer Satisfaction High As Holiday Shopping Begins
An Internet study of e-tail buying trends and customer satisfaction released yesterday by Deloitte & Touche shows that most online consumers are happy with their e-commerce experiences and are eager to use the Internet to purchase gifts during the holiday buying season.
Informative Unveils Customer Research Solutions
Web-based, real-time information solutions provider Informative Inc. delivered a suite of e-research solutions designed to help e-commerce businesses discover why customers aren't spending more money on their Web sites.
---
E-MARKETING NEWS
ToC Some
Fear and Loathing in the World of Online Shopping
Online Industry Seizes Initiative on Privacy
E-tailers Waking Up To Customer Service Needs
Nielsen Reports On Keys To Online Sales Success
Online Pet Stores Keeping Customers Satisfied
Amazon.com and American Airlines Top Internet Customer Loyalty List
The Web's Largest Retailers
New Site Brings Used CD Market Online
The Safeway to Shop
Two-Thirds of Net Users Shopping Online for Holidays
Lycos will take you shopping
You Can't Sell A Sweater Like A Book
----
Fear and Loathing in the World of Online Shopping
"Creeping credit card security concerns pose a substantial threat" to the growth of e-commerce, says a new @plan Internet poll.
Online Industry Seizes Initiative on Privacy
In June 1998, it seemed likely that the Federal Trade Commission would create privacy regulations for the online industry to follow. But thanks to an industry campaign led by Christine Varney, formerly the FTC's Internet expert, the self-policing approach seems to be prevailing.
E-tailers Waking Up To Customer Service Needs
According to a survey released today by online research service E-BuyersGuide.com, the majority of e-tailers acknowledge the importance of customer satisfaction with the purchasing process.
Nielsen Reports On Keys To Online Sales Success
According to new research released by Nielsen/NetRatings, online shoppers are looking for quality, convenience and a personalized shopping experience over low prices.
Online Pet Stores Keeping Customers Satisfied
NPD Online found that most pet owners buying their supplies over the Internet are very satisfied with their experience. The problem is the online stores have yet to attract the attention of most pet owners.
Amazon.com and American Airlines Top Internet Customer Loyalty List
According to a research report released yesterday by the Peppers and Rogers Group, Amazon.com and American Airlines have built the largest return customer base on the Internet.
The Web's Largest Retailers
STORES Magazine surveyed more than 1,000 households to measure where online shoppers have actually made purchases in the last year, how much they spent over a 12-month period, and how pleased they were with the experience.
New Site Brings Used CD Market Online
In yet another effort to translate a common brick-and-mortar retail concept to cyberspace, Spun.com unveiled a new site yesterday that will provide Internet surfers with a market to buy, sell and trade CDs.
The Safeway to Shop
California stores that provide customers with rewards cards won't be allowed to share personal information anymore under a new state law.
Two-Thirds of Net Users Shopping Online for Holidays
A survey of Internet users conducted by NPD Online Research found that 68 percent plan to buy online this holiday season, while only 36 percent said they purchased online last holiday season.
Lycos will take you shopping
Lycos takes another step in its super-shopping strategy and becomes the first major portal to put retailers side by side.
You Can't Sell A Sweater Like A Book
What does it take to elbow your way to the top in the e-tailing wars? Price? Brilliant customer experience? Viral stickiness? The answer depends on your category. For apparel, it takes touch, feel, style and fit. And how do you communicate that online? You do it by establishing yourself offline first.
---
SUPPLY CHAIN NEWS
This section sponsored by - CONNECTINC.COM, please visit them at http://www.connectinc.com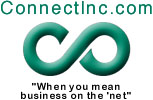 ToC
Online stores are points of no returns
$22.9 million! The Web's biggest e-sale?
Corporate world takes to auctioning
----
Online stores are points of no returns
Holiday shoppers could be in for a big surprise this season when returning gifts: Many big-name retailers do not accept in-store returns of items bought online.
$22.9 million! The Web's biggest e-sale?
Charter firm buys a Gulfstream jet for $22.9 million -- sight unseen -- on the strength of a Web tour.
Corporate world takes to auctioning
If you think eBay is sitting on a gold mine, think again. The real auctioning action is in the business world.
---
CONTENT, PORTALS & COMMUNITY
ToC
Joining Forces
Excite@Home Goes To Work.com
If You Build It, Will They Come?
----
Joining Forces
Accompany and NexTag are pulling consumers together and sending them direct to the seller -- but portals are fighting back.
Excite@Home Goes To Work.com
Excite@Home announced that it has launched Work.com, a business portal that features vertical industry content, communities, business applications and services that can be customized to business user's needs.
If You Build It, Will They Come?
Generating E-Commerce Sales through Targeted Affinity Marketing Practices.
---
E-COMMERCE GOVERNANCE & GOING GLOBAL NEWS
ToC
E-tailers Fail To Cash In On European Market
Will Euro, Internet Change How Europeans Shop?
Will TVs Jumpstart UK E-Commerce?
Finland pushes for EU e-commerce law
Collecting Sales Tax Online
E-Commerce Patent Wars Break Out
----
E-tailers Fail To Cash In On European Market
According to a new study by Jupiter Communications, Inc., neither U.S. nor European e-tailers have moved aggressively to establish consumer relationships in the continent's most sophisticated Web markets.
Will Euro, Internet Change How Europeans Shop?
Will Europeans from Finland to Greece end up with similar tastes and shopping patterns once they pay in euros and purchase products on the Internet?
Will TVs Jumpstart UK E-Commerce?
Earlier this week, an interactive TV service began offering its UK customers e-commerce services ranging from shopping to banking via their TVs. The service, which is known as Open, will instantly allow 1 million viewers to pay their bills, buy groceries or even order dinner by simply typing their orders on the portable keyboards hooked to their sets.
Finland pushes for EU e-commerce law
Finland, which currently holds the European Union's rotating six-month presidency, is pushing for a new European Union law setting the legal basis for electronic signatures and security for Internet commerce.
Collecting Sales Tax Online
Two partners have devised a method for easier collection of taxes on Internet sales. They say their method routes taxes directly from the consumer to the government tax collectors.
E-Commerce Patent Wars Break Out
This week Priceline attacks the 800-pound Microsoft gorilla for using the "name-your-own-price" business model, and Amazon tries to clobber arch-enemy barnesandnoble.com for using the "1-click" easy-to-buy technology. "These are the first shots in the e-commerce patent wars," claims David Kline, co-author of the upcoming Rembrandts in the Attic: Unlocking the Hidden Value of Patents. "The patent war is going to be bloody and it's going to decide who the winners are in the Internet economy."
---
E-COMMERCE PARTNERS & DEALS NEWS
ToC
Digital River Signs Partnership Deal with Staples
Excite buys Bluemountain.com
CVS, Merck Mix Web Potion
BT and PocketScience Sign PocketMail Letter of Intent
----
Digital River Signs Partnership Deal with Staples
Digital commerce outsourcing company Digital River signed an electronic software delivery. ESD partnership with office supplies retailer Staples Inc.
Excite buys Bluemountain.com
Excite@Home agreed to buy Blue Mountain Arts Publishing Co.'s Bluemountain.com, the No. 1 online greeting card company, for about USD $780 million in cash and stock.
CVS, Merck Mix Web Potion
Drug industry giants CVS and Merck announce an alliance between two of their Internet ventures.
BT and PocketScience Sign PocketMail Letter of Intent;PocketScience and BT Bring Low-Cost Mobile E-Mail to United Kingdom and Europe
Through a revenue sharing arrangement with PocketScience, BT's Internet and Multimedia Services Division will have the exclusive license to market and sell the PocketMail mobile e-mail solution in the United Kingdom. The UK PocketMail service is scheduled to launch in the first quarter of 2000. PocketMail is the most affordable, portable and simple way to send and receive e-mail from any phone worldwide.
---
E-COMMERCE MOVERS & SHAKERS NEWS
ToC
Stalking the Category Killer
Wal-Mart to fight back with updated site
Is Amazon Shopping for Profits at Its Zshops?
'Clicks and Mortar' at Gap.com
----
Stalking the Category Killers
Faced with seemingly indomitable giants like eBay and Amazon.com, smaller competitors are banding together. Can they save themselves?
Wal-Mart to fight back with updated site
Wal-Mart Stores hopes to blunt some of its increasing online sales competition when it debuts a revamped Web site after Halloween.
Is Amazon Shopping for Profits at Its Zshops?
Bezos says no way -- it's more a customer-service move. But it just may reflect a changing mindset at the money-losing cyberseller.
'Clicks and Mortar' at Gap.com
The clothing chain's stores and Web site work together to push up sales at both.
.
---
BECOME A E-SPONSOR
Check out our sponsor information page at http://ecmgt.com/sponsor.info.htm
---
CONTRIBUTING TO ECMGT.COM
You can contribute to ECMgt.com in one of two ways.
You can comment on this month's survey question via the bulletin board: http://ecmgt.com/bulletinboard.htm or by e-mail: mailto:ecmgt.survey@ecnow.com
You can submit a story that's in line with the newsletter's monthly theme. Writer's guidelines are available at this location: http://ecmgt.com/writers.guildelines.htm
---
CONTACTING US
Please feel free to call (408-257-3000) or e-mail us (mailto:VMS3.Executive.Producer@ecnow.com) with your questions, comments or suggestions for the next issue.
---
MISCELLANEOUS INFO
---
To: The BOSS
From: A Not So Informed Employee

I hope that I haven't misunderstood your instructions because, to be honest, none of this Y to K problem made much sense to me. At any rate, I have finished the conversion. The calendars have returned from the printer and are ready to be distribute with the following new months:
I also changed all the days of each week to:
Sundak
Mondak
Tuesdak
Wednesdak
Thursdak
Fridak
Saturdak
We are now Y to K compliant.
---
Please forward ECnow.com's ECMgt.com to friends and colleagues who will find it valuable. For copyright purposes we must ask that ECMgt.com only be distributed in its complete form. View past issues and signup to receive it at this location: http://ECMgt.com/ or mailto:VMS3.Subscribe@ecnow.com?subject=Nov1999+subscribe
This eZine is 100% opt-in. You are receiving it because you have requested to in the past. If you no longer wish to receive it, please let us know either on-line http://ecmgt.com/cmsignup.htm or via e-mail mailto:VMS3.cancel@ecnow.com.
---
Publisher, Mitchell Levy (VMS3.Executive.Producer@ecnow.com)
Editor In Chief, Gay Slesinger (ecmgt.chief.editor@ecnow.com)
Managing Editor, Gail Klein (ecmgt.managing.editor@ecnow.com)
News Editor, Jim Siegl (VMS3.News.Editor@ecnow.com)
Copyright © 1999-2009 by ECnow.com, Inc., All rights reserved
ECnow.com (http://ecnow.com)
21265 Stevens Creek Blvd., Suite 205
Cupertino, CA 95014
408-257-3000
###
Back to the main ECMgt.com Page (http://ECMgt.com)
---
ECMgt.com is produced by ECnow.com (http://ecnow.com)
408-257-3000 (Phone)
E-mail: General (VMS3.Executive.Producer@ecnow.com), Webmaster (webmaster@ecnow.com)
Copyright © 1999-2009 by ECnow.com, Inc., All rights reserved